Pastor of 2nd Greek Evangelical Church of Athens (alum. Greek Program)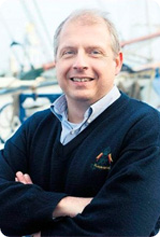 Another world around the study of the Bible opened up before me. I was not aware of it before but it drew all my attention.
I realized that it is worth taking the time to get educated in the Scriptures. It is an abundant treasure.