1971
William R. Baldwin, Robert Hill and John Friesen along with Fokion Potamianos and Aristotle Sidiropoulos established the Society of Biblical Studies as a non-profit legal entity, according to the requirements 741-784 of the Civil Law, on the 20th of July 1971. This establishment was the result of much research and preparation in collaboration with the Evangelical Churches of Greece.
1973
In the fall of 1973, evening classes began to take place in an office complex in the center of Athens. These evening classes continued for six years, and laid the foundations for establishing a permanent Greek program for biblical training for students resident on campus.
1980
A permanent two-year training program with eleven resident students began at Kastri.
1985
A third year was added to the course.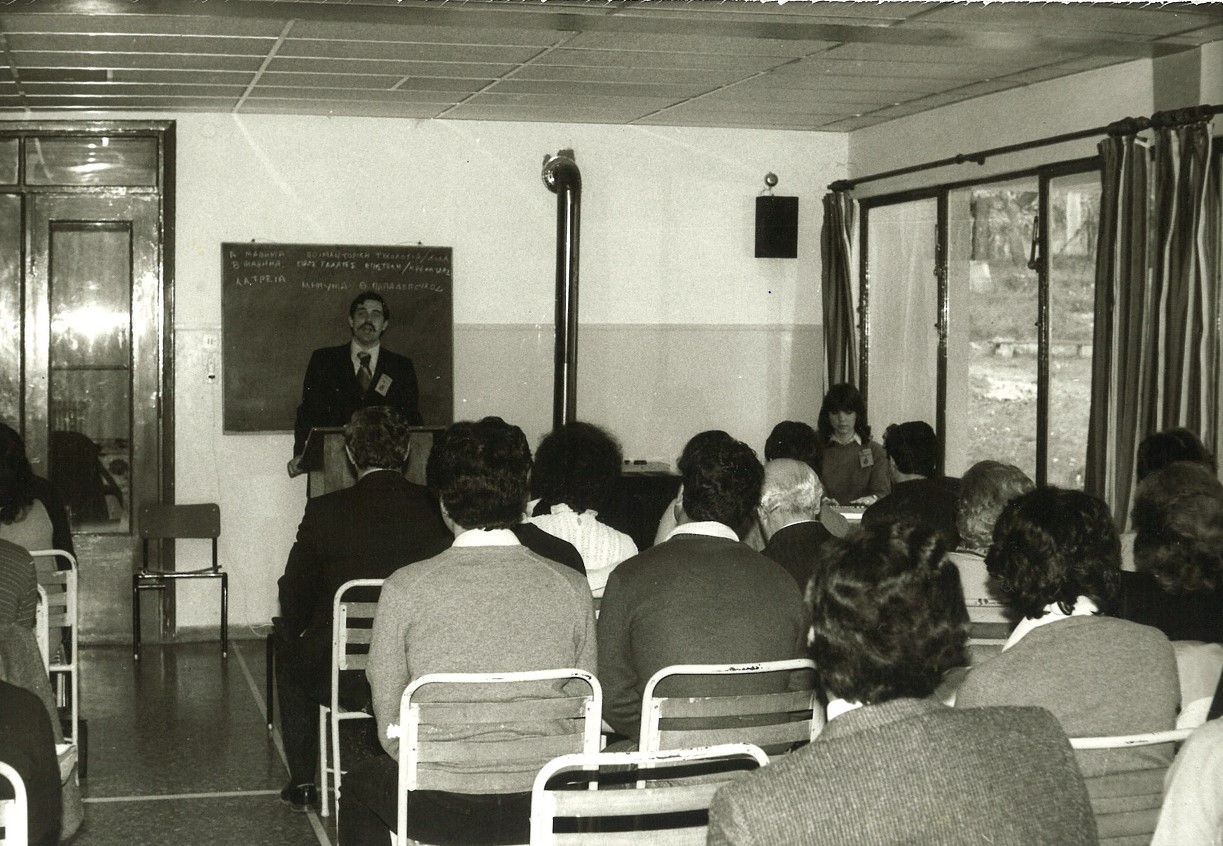 Robert Hill in Kastri.
1990
A separate one-year program was also added.
1995
In the summer of 1995, the college moved to a new purpose-built campus in Pikermi, Attiki. Following that, a fourth year was added to the program, set-up in cooperation with Liberty University, through which the Bachelor of Science (B.Sc.) degree was offered.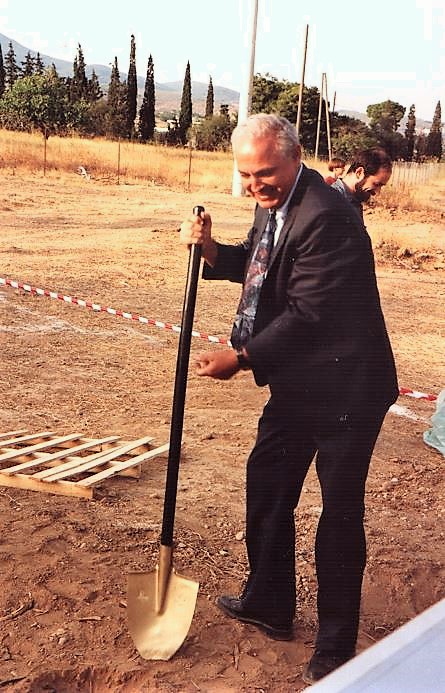 William Baldwin at the groundbreaking ceremony in 1993.
2004
The Greek Bible College was recognized by the European Evangelical Accreditation Association (EEAA), allowing it to offer a Diploma in Biblical Studies at level B according to the standards of 2001 edition of the EEAA Manual that is comparable to a B.Th. This accreditation allows our college's classes to be recognized by other comparable institutions in Europe and worldwide.
2009
In July of 2009 the school received permission from the Ministry of Education to establish itself as a college. In October 2009 we received a permit to function. This, unfortunately, was immediately withdrawn when a new government took office, as was the case for all private colleges.
2010
In September of 2010 the Operation License as a Center for Post-Lyceum Studies (College) was again given, and in June 2010 the co-operation of the Greek Bible College with Liberty University was renewed and received recognition by the Ministry of Education.
2016
Since 2016, the Greek Bible College has hosted the Learning Community of Union School of Theology in Wales, which offers the opportunity to award an MTh to our College graduates.
2019
The inauguration of the new academic building takes place, a few meters away from the old facilities, which has since been the official venue for academic lectures. It meets all the construction specifications of the Ministry of Education.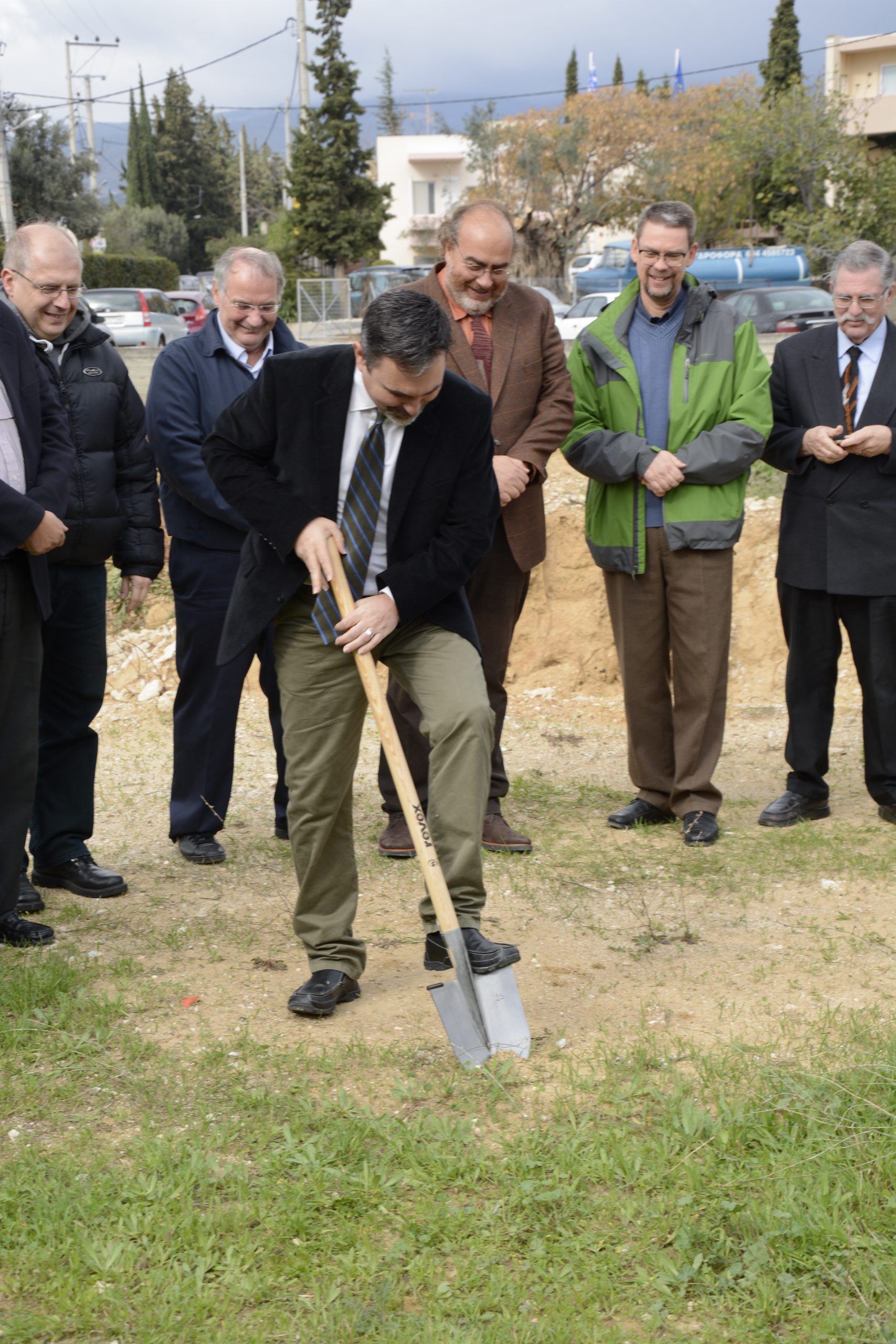 Jeffrey W. Baldwin at the groundbreaking ceremony in 2014.