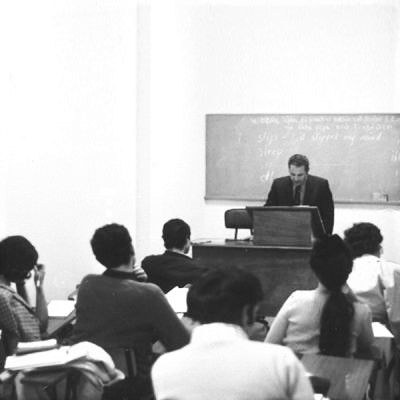 Welcome to the Greek Bible College!
If you want to deepen your faith in God, to challenge your way of thinking, and prepare yourself for a life of service and influence, then come and study with us at the Greek Bible College. God has given you these capacities of faith, thinking and skill for service, and we invite you to give yourself the opportunity to cultivate and grow these gifts with us.
Today, more than ever, we feel the need to understand the Christian faith in relation to our environment. We want to connect the Word of God with man. This is the very reason why we have been teaching the art of interpreting and understanding the Scriptures since 1973. That, however, is not enough. We want this understanding to highlight aspects of the Christian faith, form a guide within us and train our minds and hearts so that the knowledge we receive can be transformed into service and life. We believe that biblical and theological education can bring about this change in you, producing a deep devotion to God and a renewed love for the church and your fellow man.

HOW

Our curriculum is formed

The curriculum our college offers is of 3 years long in duration. A Certificate of Studies is awarded…

Read More
HOW

To reach us

Find your way to the Blue Line of a Metro station that goes to the Airport...

Read More
Moodle

Student support platform for academic courses

JoOS

Electronic student portfolio and academic progress platform
17

September

Arrival on campus
18

September

Course Starts
18

November

50th Anniversary Celebration