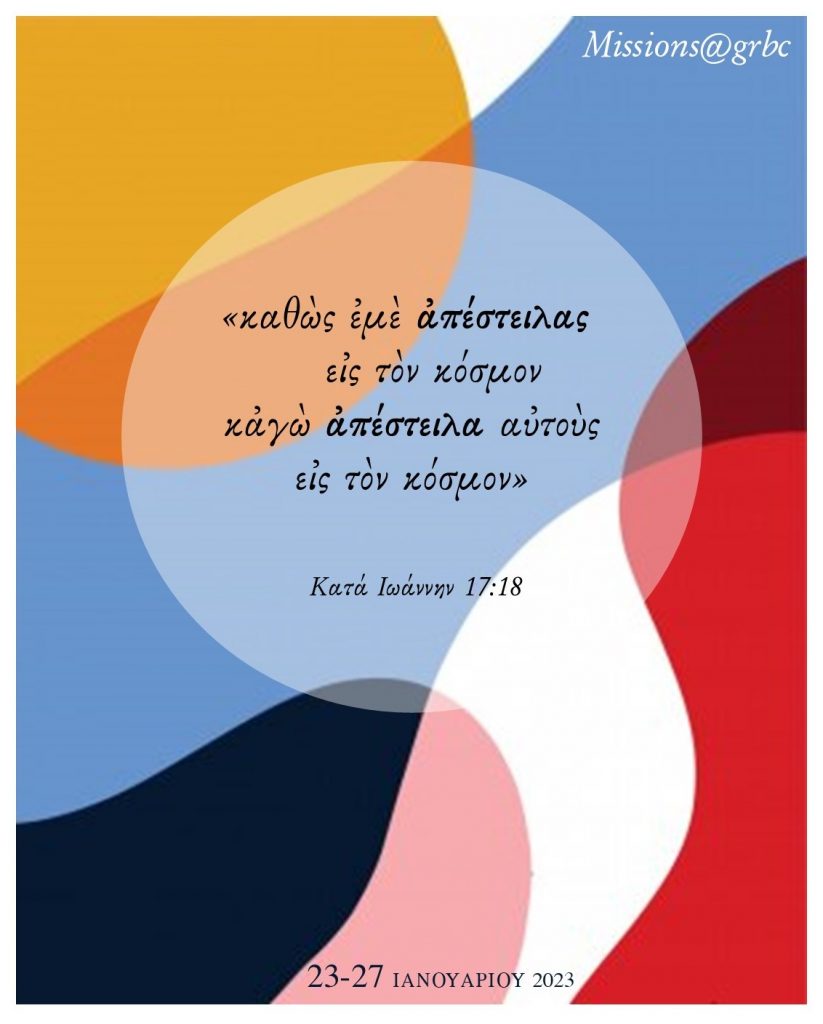 The Greek Bible College fosters the vision for participation in global evangelistic and charitable missionary work.
It is the college's responsibility to collect information related to the spiritual needs of the missionary work. We also provide advice and guidance to students considering missionary service. We encourage our students to actively participate in missionary work through prayer, financial support and participation.
In this context, every year, we dedicate an entire week to bringing our students into contact with a ministry and the people who serve it. Thus, we visit ministries in their physical spaces, but also invite missionaries to the college premises.
This year's mission week will be dedicated to OM International and OM Greece!
More about the ministry, here:
https://www.om.org/md/en/about/om-international
View this post on Instagram