(alum. Greek Program)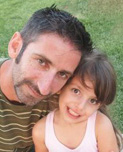 The Greek Bible College does not just equip people academically, but in other areas as well.
During the 3 years that I lived in the College I had the opportunity to learn things that, after many years in the ministry, I realize that they were absolutely necessary for me to serve where God has called me.